Many of us live multiple lifestyles in our "second life" so I love looks that will take me through the realms with just simple changes! Our new Body Doubles "Debbie" shape is a perfect example of a great avie that will take you shopping with the girls, on a date...or get you a date lol, to a costume contest, or even a day spent in Gor!
The Debbie shape was especially created for one of the newst skins by Al Vulo...This skin has great soft shading..and they have some attitude too, all while remaining a bit sweet! The shape is on the shorter side, has some extra hip but, without a ton of bum on the backside. However, if you love the face but would like the bod a bit taller or anything else...remember bodies are easy to change, but faces are hard! All Body Doubles shapes are modifiable so you can tweak to suit!
Styling includes a great belly dancer outfit from Soedara. It is highly detailed and includes some great jewelry items too! The cute mini is by Elymode and I just love it...she has some new releases out too that you might want to browse as they combine mesh and prim for a easier fit than some of the all mesh items. Body Doubles shapes include complete styling information from skin to shoes, along with lms to the shops who sell the items, making it quick and easy to complete the entire look shown here.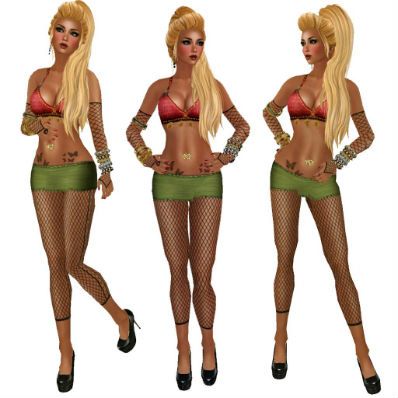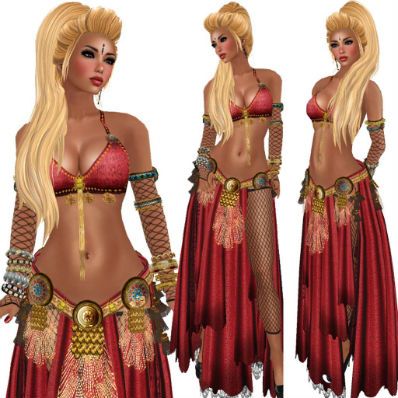 Posted
on Thursday, August 30, 2012 at 08:56AM
by
Body Doubles Divas
| Comments Off
Email Article to Friend