Jump on this link to the Structure Your Skin September event!http://maps.secondlife.com/secondlife/Kimberley/32/104/1308
On the first floor you will find a variety of skins on sale for just 99L!
Pop up to the second floor and you will find "Vanity;" our newest release...AND we put it out, only at this location, for half off!
DON'T MISS OUT!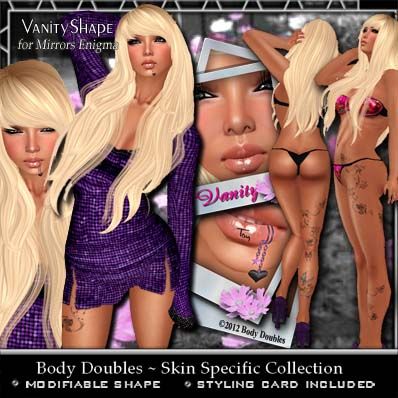 Posted
on Sunday, September 2, 2012 at 12:09PM
by
Body Doubles Divas
| Comments Off
Email Article to Friend